Today we have a lovely guest post from Graduate Jobs, an independent UK based website that both small and large organizations use to post their jobs for college grads. They also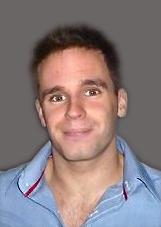 allow candidates to make profiles and search for jobs that match their background. Pretty nifty, right? 
Jonathan is a recent Business & Management graduate who now works as a Marketing Executive at Graduate Jobs. He has a passion for all things digital and social media as well as an addiction to tea. This week he focuses on common Gen Y stereotypes and how to overcome them. Enjoy!

Overcoming Gen Y Stereotypes 
Generation Y reaches one of the most critical stages in their lives leading up to and during their twenties. Generation Y can usually be defined as those born between 1982 and 2003 whilst also being the largest segment in terms of numbers, estimated to be around the 70 million mark. Typically, Generation Y have many stereotypical characteristics. This may cause some issues when it comes to finding a graduate job or even within the workplace, but are there ways around this? This post will tackle some of the most common stereotypes that Generation Y face.
The lazy and uncommitted generation 
This is one of the most common stereotypes that Generation Y gets accused of. In actual fact, research conducted by Kenexa High Performance Institute last year showed that out of those who were surveyed, 31% of 27 year olds said they were considering leaving their organization, but the research also showed that in 1990, 31% of 27 year olds were also considering leaving. According to these results, it is clear that Generation Y's level of commitment is very similar to that of previous generations.
Nevertheless, members of Generation Y may well find that simply quoting statistics is not enough to debunk the myth. Another way is to demonstrate your level of commitment within your employment history. As a graduate, you may not have a lot of previous jobs but I remember having a particular part-time job for five years whilst in secondary school and sixth form. This shows that I was committed and willing to earn money at a young age. If you are proactive during university, regularly contributing to a society or Students' Union for example, and have completed internships, this will also show an employer that you get yourself out there, that you're not afraid of hard work and, most importantly, demonstrate you are not the stereotypical student.
Unrealistic expectations
This is quite a damaging stereotype. Some may believe that all Generation Y feel they are entitled and special, and expect to be able to go into a new job and change everything. To overcome this, take some time to absorb the business processes and find out the reasons behind them before proposing any changes. At the same time, you shouldn't be afraid to ask questions, as long as you do so in a respectful manner. If you feel you have ideas that may improve the day to day running of the business, create a case with your line manager but be prepared to back yourself up with relevant findings and evidence. Over time, you will have more opportunities to really contribute and get stuck in, just don't become a bull in a china shop.
Needing constant feedback
There is a simple way to overcome this stereotype. When applying to a graduate job, give examples of when you have had to work independently. This will tell the employer that you are able to complete tasks without needing constant supervision. At the same time, make sure you include team work examples, as they are likely to be looking for that too. In the workplace, the best way you can avoid annoying your manager is by asking how they prefer to communicate feedback before unexpectedly turning up in their office. This means that you know what level of feedback you can expect. If you feel you are not getting enough feedback, consider negotiating monthly sessions with your manager to discuss your progress. Just remember that flexibility is key.
Overall, the stereotypes that are given to Generation Y are just that; stereotypes. The only difference there is is that Generation Y have simply grown up in a different environment with different tools and a different society, just as other generations will in the future. Unfortunately, stereotypes do exist and you will encounter people who blindly believe in them. Take pride in turning these stereotypes upside down and proving them wrong!