We've got something really sweet for you all this week – something that has been a while in the making! This week we have a guest post from Bryan Cohen, the author of The Post-College Guide to Happiness.
As someone who read the book not too long ago I can sit here and tell you it is FANTASTIC! Sharp, witty and above all – tailored to our wonderful generation and our pursuit of true happiness. 
Plus – In celebration of his book launch Bryan is also giving away a ton paperback and audio copies of his book. And…wait for it… A KINDLE FIRE! All participants will also receive a free digital copy of this amazing book.
Read on for a rockin' guest post from Bryan himself and for your chance to win some awesome stuff!
The Post-College Guide to Happiness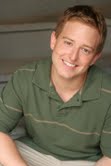 Bryan Cohen here, guest poster and author, promoting my new book The Post-College Guide to Happiness for The Happiness Blog Tour. I'm giving away free digital review copies of the book and doing a giveaway for paperback copies, audio copies and even a Kindle Fire! Read on and check out the info below the post.
"Taking ownership of your happiness has two aspects: Accepting that being happy is up to you and that you have the ability and power to be happier by changing your habits. Taking 'response-ability': responding to all the events in your life in a way that supports your happiness."
- Marci Shimoff
Owning It
When I was a kid, I remember several instances of playing the blame game whenever I did something wrong or stupid. This continued up through my adolescence and my teenage years, when I blamed everything under the sun for accidentally denting the garage with my new (used) car. Why was blaming such a part of my life? I think it was because I was scared of doing anything wrong or getting in trouble for something. It somehow made me less of a person to accept that I had done something incorrectly. In actuality, of course, accepting blame is a part of life and it's part of growing up. That doesn't mean that we don't all still have the tendency to blame other people for our unhappiness.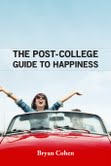 Personally, I've blamed my bosses, the weather, my genes, my upbringing and my partner for causing me unhappiness at one time or another. It wasn't until I read Marci's book, Happy for No Reason that I realized how much the blame game was damaging my chance to be happier. Outside circumstances could shift things slightly happier or slightly less happy, but the real determining factor of my joy was what I did on a day-to-day basis and how I reacted to the things I couldn't control.
When I hear a new way of doing things that sounds better than my current habits, I like trying to institute the changes immediately. When I looked deeply into my typical day, I found many habits that were like self-inflicting happiness wounds. I would beat myself up all the time if I wasn't happy with my productivity. To cheer myself up, I'd rely on food or hours of mindless television to get me out of the dumps, which in the long run was just digging me deeper and deeper. I was relatively optimistic, but there were many ways in which I could have responded to negativity more effectively. I saw that there were many opportunities for a positive change, but the most important thing was to start owning my own happiness.
Being happy wasn't going to be up to someone else or something else, it was going to be up to me. I would have to change if I wanted to be happy. I knew that it would be a long and difficult process, but I also knew that it would be worth it. Several years later, I'm still not where I'd like to be habitually, yet I've made great progress. If I keep increasing the ownership of my happiness each year, I'm bound to have a healthier and more successful life.
–
Bryan Cohen is giving away 61 paperback and audio copies of The Post-College Guide to Happiness and a Kindle Fire between now and May 7th, 2012 on The Happiness Blog Tour. All entrants receive a free digital review copy of The Post-College Guide to Happiness. Bryan hopes to give away at least 1,000 copies during the blog tour. To enter, post a comment with your e-mail address or send an e-mail to postcollegehappiness (at) gmail.com. Bryan will draw the names at the end of the tour. Entries will be counted through Sunday, May 6th.
Bryan Cohen is a writer, actor and comedian from Dresher, Pennsylvania. He graduated from the University of North Carolina at Chapel Hill in 2005 with degrees in English and Dramatic Art and a minor in Creative Writing. He has written nine books including 1,000 Creative Writing Prompts: Ideas for Blogs, Scripts, Stories and More, 500 Writing Prompts for Kids: First Grade through Fifth Grade, Writer on the Side: How to Write Your Book Around Your 9 to 5 Job and his new book, 1,000 Character Writing Prompts: Villains, Heroes and Hams for Scripts, Stories and More. His website Build Creative Writing Ideas helps over 25,000 visitors a month to push past writer's block and stay motivated.
Feel free to follow along with the tour at The Happiness Blog Tour Hub Page or on the book's Facebook Page.