One of the most popular questions I get asked by readers is how I use this blog as an extra source of income. Now, before I jump into that I would like to clarify one thing: blogging is not a good way to make a ton of money – at least not for a long time.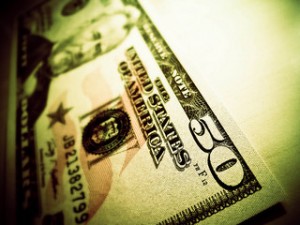 Don't believe me? You can ask some of the best bloggers in the game.  The reality is it can take quite some time before you're making a good amount of money from a blog, however you can always use blogging as a fun way to make some extra cash on the side.
If you're planning on monetizing your blog your main priority should always be creating a genuine connection with your audience. You need to provide value to your readers no matter what.  If you're just in it to because you think it can make you a few extra bucks you're going to be sourly disappointed very quickly.
So if you're into blogging for the long haul and truly want to make a difference to an audience, then I'd consider monetizing as an option to supplement your regular income.
Advertising and Sponsorship
This blog is open to advertising. I've recently begun to experiment with Google AdSense again and I've even gone so far as to open the blog to advertising and sponsorship.
Display ads, like the ones you get with Google, won't make a ton of a money very quickly, but once you get the momentum going with an audience you'll soon start to see how the numbers add up. Seriously, you'd be surprised at how much you can make over time. I tend to like them because they display ads that your audience will find relevant based on searches and content.
Now, when it comes to private ads and sponsorships you have to be picky so you won't lose credibility. I only agree to display an ad if it is in line with Grad Meets World and if my readers can get some sort of benefit from it. That being said if it's about internet marketing, entrepreneurship, personal finance, education, fitness or personal development then I'll consider it.
Here's a real life example of what I won't consider: I once had advertisers reach out to me about running an ad about a service that would help people through the immigration process. Maybe they figured this was a good idea because I'm Latin – I don't know – either way I quickly turned it down. Grad Meets World has nothing to do with immigration and my readers aren't interested so there would have been no point in running the ad to make some money. That's how you sell out on your readers.
Sponsored Posts
Some of you may notice that I recently ran a post that was sponsored by Old Navy. It was a new experiment in which I would see how having sponsored posts would affect my readership while at the same time promoting products my readers may enjoy or find useful
Believe it or not, this is a great way to make decent money for a blog post if – and only if – you can find products or services that are in line with your message. For instance, I often blog about personal finance and frugality so I focused on a post that highlighted how certain products and activities can save you money during the summer. I then mention the Old Navy Swim Suit sale because it was actually a good deal for the summer and the content was completely my own. And you know what? It was actually well received on Twitter.
If you're not sure where to get started with sponsored posts there are plenty of online communities dedicated to just that. I'm personally a fan of Clever Girl Collective but I'm sure there are many others out there.
A Hire Me Page
This may seem like a no brainer but you'd be surprised at how many writers, designers, coaches and consultants don't have a Hire Me page on their blogs. How do you expect people to reach out to you about your services if you don't tell them about it?
I've gotten some of my best paying clients with some awesome projects just from having a Hire Me page on the blog. In fact, it's gotten me more clients than my portfolio because I focus more on creating great content for the blog. My portfolio, on the other hand, kind of just sits there.
You're going to need some major commitment and patience on your part, so don't get discouraged if it takes you a while to start seeing some dollar signs. Once you do see some money you can then use it to supplement your regular income. Maybe you'll use it to help pay down your debt, save for a trip or an emergency fund. The possibilities are really endless!