I'm very excited this week to bring you guys a guest post from the fabulous Lindsay Hunt! Lindsay is one of my first blogger buddies and has certainly been an inspiration when it comes to pursuing entrepreneurship. Not only was she gracious enough to allow me to interview her, I also used her consulting and strategizing services to better GMW's social media presence (which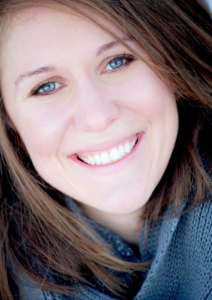 by the way worked like a charm).
Lindsay just recently launched her first ebook which I highly recommend for those of you with the entrepreneurial spirit – 19 Ways to Move from Corporate Drone to Thriving Entrepreneur (affiliate link). In order to celebrate the launch Lindsay is giving away a FREE COPY to one lucky GMW reader! Simply comment on the post by July 9th (entrepreneurial desires, burning questions, tips, etc) for your chance to win a free copy!
7 Lessons from a Rookie Entrepreneur
I just completed my Rookie year as a business owner. Last June, I took the leap and decided to focus on growing my business full time. It sounds like a big step, but to me it felt like more of a gradual process. First, I quit my job. Then I moved back in with my parents. I started taking freelance jobs while figuring out what I wanted to do with my life. Eventually, I decided to focus full time on building a business instead of searching for another corporate job.
All of a sudden, I found myself staying up all night to create a website and business cards for a networking event I had the next day. In retrospect, I'm sure I didn't need to have a fully functional website and business cards to attend the event. I'm pretty sure I didn't get any clients from that one event, but it was the beginning of a year of learning and adjusting course.
I've learned more things that I can list here in my first year as a business owner. Instead of going wide, let's go deep and look at 7 of the most important things I've learned during my first year.
Lesson 1. Starting is easy. Continuing is hard.
It isn't very hard to start a business. All you need to get started is a product to sell or a service to offer. It's exhilarating to sign your first client or sell your first product. When you first start, everything is exciting and new and motivating.
But then reality sets in.
You realize it's hard to continually find new clients. Scaling your business from your first sale to a full time income seems impossible. What was once exciting becomes daunting. A client gets upset with you. You feel frustrated. And you question why you're doing this in the first place.
Continuing after reality sets in is the hard part.
I think that's why so many business owners quit. Once the newness wears off, they realize that owning a business is hard work and emotionally and physically exhausting.
Which brings us to our second lesson…
Lesson 2. Understanding your "why" is critical.
How do you keep going when reality sets in? You have to know your "why".
Why did you start your own business in the first place? Is it because you really believe in the product you're selling? Are you passionate about helping your clients? Do you want to create freedom and flexibility in your life?
It's easy to lose focus of the bigger picture when you're caught up in the day to day frustrations. It's easy to get discouraged when you're tired and not seeing results.
If you have a bigger purpose, you'll be able to find the strength to keep moving forward.
I'm determined to succeed because I'm committed to my long term vision. I want to create a career that's flexible and gives me freedom. I don't want to be chained to someone else's agenda. I don't want to spend 10-12 hours a day in a cubicle. I want to be challenged creatively and intellectually.
Continuing is hard, but when I think about why I'm pressing on, I find the motivation to keep going.
Lesson 3. When things get difficult, you only have 2 options. 
When you're frustrated and tired, you really only have two options. You can stop or you can keep going.
If you're thinking about quitting, read Seth Godin's The Dip. Many of us quit when we hit what Godin calls "the Dip". The Dip is the long slog between starting and mastery. Things get harder before they get better. You have to persevere through difficult circumstances. Adversity hits and we feel the pain of what we're trying to do. But if we stick it through, we make strides towards becoming the best in the world at what we do.
Achieving anything worthwhile isn't easy.
Lesson 4. Give generously and live abundantly.
This is a lesson that I think bloggers and online entrepreneurs understand pretty well. We understand the value in helping others by retweeting, guest posting and promoting each other's products.
If you're starting your own business, you may run into others out there who live in a world of scarcity. These people run their businesses as if everyone is a competitor instead of looking for ways to collaborate. They're territorial. They don't offer help.
Don't do this!
There are many people who have helped me in the past year and I wouldn't be where I am today without their help. More experienced business owners have taken time to help me. People have introduced me to their connections that might need my services. They've taken time to share their knowledge.
I make sure to take time to help people who are just starting out. I look for ways to work with people instead of competing with them. I try to live in a world of abundance instead of a world of scarcity.
Lessons 5. You can't afford to fail. You have to learn. 
It's impossible to plan for everything you'll face when you start your own business. You'll have successes, but you'll also have plenty of things go wrong. Instead of viewing these as failures, learn from them and move on. When you're looking at failures, all you'll see is what went wrong. The key is to see what went wrong and learn from it.
In January, one of my clients called and screamed at me. It felt terrible and I thought the criticism was off base and completely unwarranted. After spending too much time dwelling on the unkind words, I decided to figure out what I could learn from the situation. First, I realized I needed to be clearer in my contracts about expectations. Second, I realized I needed to get half of the payment upfront. Third, I realized that people like this client weren't ideal people for me to work with and I refocused the type of client I went after.
Lesson 6. Take action each day. 
When you're first starting out, the process of creating your own business is daunting. I've found that it's really helpful to break down big, scary tasks into smaller and actionable steps. If you want to start your own business, but don't know where to begin, break it down into steps you can wrap your mind around.
What product will you sell? Who will you sell it to? How do you promote it? What are the essential things you need to be able to produce it and get it into the customer's hands?
If you want to write a book, you wouldn't just sit down and write it in one day. You'd start with an idea, then an outline, then the chapter names. You would research specific subjects and then start writing. Today you write the first paragraph and tomorrow you keep going. Build your momentum by taking action each day.
Once you've broken up your big goal into smaller steps, put dates on them and tell someone about your dates. Nothing will ever get done if you leave it until tomorrow.
7. Create a business, not a job. 
It's easy to get caught up working in your business instead of on your business. If you're trying to create something more than a freelance career, you need to think about more than the client work you have to do each week.
If you don't work on your business, you'll probably find that you've created a job for yourself, but you haven't created a life. The reason most of us branch out on our own is to get control over our lives again. So make sure you're creating a business, not just a job.
This is something I'm still working on. How do I do certain tasks for the last time? How do I put processes in place that others can follow? How do I create a steady stream of clients coming to me instead of having to search for them? These aren't easy questions to answer, but they're ones that you have to ask.
I block out time each week on Mondays and Fridays to work on my business. If I don't block it into my calendar, it doesn't get done.
—
Are you interested in learning more about starting your own business? Learn more about my entrepreneurship journey on The Boomerang Kid or check out my new eBook, 19 Ways to Move from Corporate Drone to Thriving Entrepreneur. The book contains practical tips to help you figure out what you want to do and how to get there. 
Want your chance to win a free copy? Just leave a comment below! (Giveaway ends July 9th. Winner will be chose via Random.org)