I'm going to let you know right off the bat that this post is a big deal. For the first time in the history of Grad Meets World I'm going to be spittin' some truth about romantic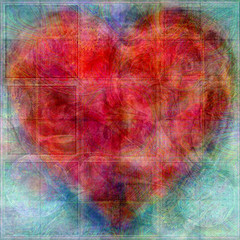 relationships.
Why exactly is this such a milestone? Because I've always been afraid to talk about them. You see, that's a department where I knew I needed a lot of work so it straight up petrified me to even suggest the topic on this blog. In fact, this was a major issue I tackled with my life coach over and over again.
But now things are a little different. After years of reflection I manned up to my fear and realized that this is a very sticky topic not just for me, but for everyone. Relationships are as complicated as the human beings that partake in them and whether we like to admit it or not they take up a nice chunk of our lives – regardless of whether we're in one or not.
What I'm Not Going to Do
I'm not here to tell you that's it's my way or the highway. I'm not here to teach you how to get a man (or woman). I'm not here to tell you some secret formula that will ignite your sex life.
Sorry to burst your bubble.
I'm here to teach you how you can work on yourself, how you can cultivate self-love and therefore love someone else, how you can get clear on what it is you actually want in a romantic relationship and how you can move forward within them.
Why now?
I've done a lot of work in recent years to let go of past resentments, forgive and get clear on what I want out of a partner. I've also done a lot of work on myself – doing what I want, becoming more confident and creating a life I actually want to live. I consciously let go of whatever fears I had in the relationship department. I actively released the blocks that were keeping me from thriving.
All of this work paved the way for an amazing man to come into my life, and now it's time for me to grow a pair and actually talk about this stuff on Grad Meets World. Like I mentioned before, it's a huge topic for all of us, so why not get a conversation started?
In coming weeks you'll find a series of posts focused on the idea of love and fear within romantic relationships. My intent is to address the fear that we all encounter when dealing with matters of the heart. It's messy and it's sticky, but it really doesn't have to be. As a result I want to share with you all the Grad Meets World Love Manifesto – it is these principles that helped me overcome emotional trauma, cultivate self-love, let go of whatever wasn't serving me and eventually pave the way for wonderful things to come into my life.
We can learn to trust.
We can change the negative record in our heads.
We can find exactly what we're looking for, but only once we figure out what we actually need.
We can forgive and let go.
We can heal.
We can embrace.
We can have the spark we dream of.
We can be confident.
We can learn to love ourselves first which in turn paves the way to love someone else (and for someone to love us).
We don't have to be so scared, but it's okay if we are.
We don't have to control and manipulate.
We don't have to be so set on rules or boundaries.
We don't have to play games.
We can give respect and be respected in return.
Being vulnerable isn't a bad thing.
We can be our authentic selves when we're with someone else.
Relationships aren't just physical and emotional, they're spiritual as well.
We can be okay just with ourselves, regardless of whether or not we're in a relationship.
Sex isn't taboo, but it's not necessarily a free for all either.
Great sex is totally possible and everyone should have it (Yes, I just posted that on the interwebz. Deal with it).
Relationships are an adventure full of constant surprises.
You can have it all – the great sex, the intellectual stimulation, the spiritual side, the emotional support and the space you need.
Above all, you and everyone else deserve it.
So now I'm handing the mic over to you. What issues are you guys dealing with in the romance department? Self-confidence? Trust? Sex?
What would you like to see discussed on Grad Meets World. Feel free to share in the comments below!