Another month of tracking my money, taking life coaching classes and making moves!
Money:
It's been an interesting month of developing relationships with potential new writing clients. I've also gotten commissions at my day job and learned how to make some extra cash here and there (Hello Coupon Cactus!). Overall another month of paying off my credit cards, saving up for a trip and saving for other things. I will admit that I went a little overboard with the spending this month due to an upcoming wedding in October and several outings. However, overall I still managed to keep it pretty together.
Cash: $6,000.00 (+ $129)
Index Funds and Bonds: 672.18 (+5.13)
Roth IRA: $1,954.01 (+ 144.95)
New York Trip: $700 (+ 245.32)
Debt:  $0 for August!
Current Net Worth:  9326.19 (+458.19)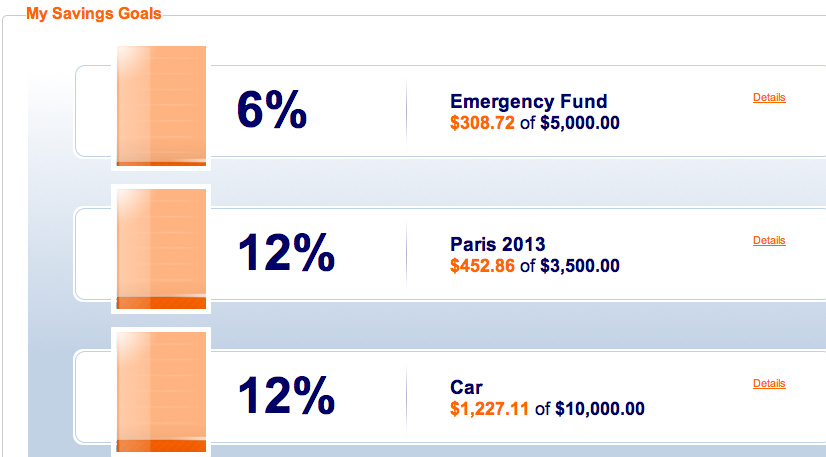 Life Coaching:
After a couple of months of putting the life coaching classes on the back burner I am back on track! ICA changed their program and I actually quite enjoy the new set up. I've been connecting with other coaches, working on different tasks and developing a model that I will someday get to share with you all.
Slowly but surely I am making progress…
As Seen In:
Secret Files of Hiring Recruiters: 5 Ways to Not Look Like an Idiot in An Interview - My latest piece for The Levo Leage where I dish on all the stupid things people do during job interviews. The bad news is these tips are a result of real life experience – as in people have actually done this while I'm interviewing. The good news is if you follow my advice you'll save yourself a lot of heart ache on the job hunt.
Are You Sabotaging Your Job Search? – Check out this piece I wrote for SALT Money where I discuss the many ways job candidates ruin their chances of landing a job. This goes beyond the typical resume and interview advice and goes deep into attitude and perception. Success starts with cutting the negative talk in your head and this post will teach you jushow to do just that.
10 Unexpected Ways to Come Up with Fresh Blog Post Ideas – This served as a good reminder to keep checking my Google Analytics, because unfortunately WordPress doesn't always catch pingbacks. I recently discovered that Grad Meets World was mentioned on the Shareaholic blog! This was back in April but I was still surprised to be featured on the blog of an up and coming tech/social media company.
How to Quit Your Job Gracefully – There's a right way and a wrong way to quit your job. I dish on some ways to make your resignation go smoothly over on the SALT blog.
Best of GMW August Edition
The Love Manifesto: 23 Principles to Help You Thrive in Your Romantic Relationships
5 Must Listen to Podcasts for Job Searchers
Money Saving Tactics for Moving Out
Q&A Monday: How can I use reviews to boost my audience and get free stuff?
Q&A Monday: How do I practice self-love?
Faves from Across the Web – August Edition
Starting a Business While Working a Full-Time Job – The Art of Non-Conformity
Be Selective with Your Energy. In Fact, Be Downright Arrogant – The Middle Finger Project
The Olympic Guide to a Successful Life: 8 Timely Words of Wisdom – Positively Positive
78 Inspirational Quotes to Start Your Fire – Danielle LaPorte
Top 3 Mistakes that Keep You Unemployed – Work Awesome
9 Powerful Ways to Breathe Magic Into Your Future – Careful Cents