(Email list subscribers, feel free to skip this as you already received your advanced notice. Everyone else – want first dibs on some of the coolest stuff for millenials? Sign up for the email updates!)
Aside from sparking conversation and spreading a positive message, Grad Meets World is all about abundance! As a result, I've made it part of the Grad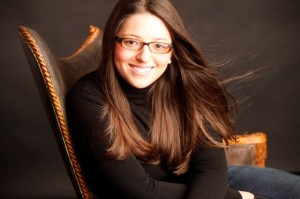 Meets World mission to support and share the products and services of my fellow millenials. I truly believe there's enough to go around, and if you can't find what you need on Grad Meets World then I'm more than happy to refer you to many of the awesome people, bloggers and entrepreneurs I've met through this blog.
I recently had the pleasure of chatting it up with Jordana Jaffe of Embarkability. Jordana is a millenial after my own heart. After graduating with an English degree (English majors represent!) she started her own business at the age of 24. Since then she has not only grown her business, but has also expanded into coaching other young women on how they too can be successful entrepreneurs. Seriously, how cool is that?

On Wednesday October 17th she'll be hosting a free call for any of you interested in starting your own business, getting the creative juices flowing, making a profit, or revving up your entrepreneurial spirit. Keep reading below for more details!
So many of you have big amazing dreams. Big dreams that could change your life, and the lives of so many other people. Whether you've been thinking about starting your own business, or you've recently launched one, there is so much to learn when it comes to creating a successful service-based business that attracts your dream clients.
And then there's the money part of it. Like many newbie entrepreneurs, you probably think that it takes a lot of money to make a lot of money. And while that's the case at points, it certainly isn't all of the time.
My friend and colleague, Jordana Jaffe, started her first business at 24 without knowing the first thing about entrepreneurship (she was an English major in college!). For the next three years, she made lots and lots of mistakes, and spent lots of money and time learning how to create and grow her dream business. After finally discovering the key secrets to creating a successful service-based business on a close to zero budget, she decided that she wanted to teach other young women how to start their own successful businesses in 6-12 months while keeping their savings intact.
Register now for this no-cost training: conta.cc/PL70JL
Jordana has learned how to create a business on close to zero budget, and wants to teach you how to do the same thing. When she told me that she was doing this free call on October 17, I just knew that I had to tell you about it.
On this special *free* training call … you'll learn:
•    Why most young women who want to be entrepreneurs wait 1-2 years until they actually take action towards creating a business
•    How Jordana launched a website, grew a team of 7 people, and starting working with her ideal clients in less than three months and with a budget of only $25!
•    Small simple steps to shift your mindset, manifest your ideal business, and attract your dream clients
•   The secret to creating a great team that helps your business grow in record time
Register now for this no-cost training: conta.cc/PL70JL
Jordana is an expert on helping young women start and grow their business on a close to zero budget. She will be sharing all of her secrets for free and has agreed to allow me to invite you. She is going to give you the shortcut that you've been waiting for, and I can't wait to listen in too!
Sign up for Jordana's call on Wednesday, October 17.  I know her well, and she's great!
PS. Jordana teaches simple tools that will help you start and grow your business without burning a hole in your wallet. Sign up now for this call and make your dreams a reality today: conta.cc/PL70JL.