Self-care has become one of my main objectives in 2012. After running myself into the ground for much of 2011 I realized that the job, the money, the recognition and this blog just don't really matter unless I'm healthy and happy.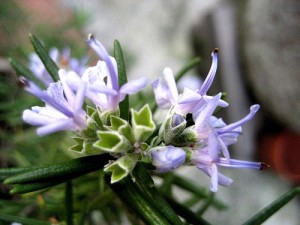 What's the point of working your ass off if you're always sick or on the verge of a mental breakdown? There is none. Because life is meant to be enjoyed. If you're too busy working or stressing yourself out you're going to close yourself off from a lot of the beauty life has to offer.
Now, I know this is a hard pill to swallow for some of you. We're raised within the realm of the achieve mentality. That is to say, we think the more we achieve – whether it's a degree, a job title, the paycheck, the hot boyfriend (or girlfriend) , or recognition – the happier we'll be.
It's bullshit.
You need to take care of yourself first so you can pave the way for good things to come. Now, this doesn't mean sit back and wait for things to happen to you. I won't get my life coaching certification without doing the work. You won't get a job unless you go to that interview. Your money situation won't fix itself.
It just means you occasionally need to take time for your own health and well-being. You need to recharge and replenish yourself so you can face your goals and challenges with greater ease.
So what's my self-care routine?
Daily prayer and meditation – ESPECIALLY when I need to forgive and let go.
Regular exercise and physical activity. (Added mixed martial arts to my routine.)
Oprah's Super Soul Sunday (It's a damn good show. Very thought provoking.)
Watching some of my favorite inspirational speakers – Marianne Williamson, Gabrielle Bernstein, Danielle LaPorte and Iyanla Vanzant just to name a few.
Writing.
Constantly reading, learning and then teaching others.
Constantly being compassionate with myself.
This is what I have come to use as my self-care routine. When I need to replenish, recharge, get clear about something or move on I come back to my tools and take it one step at a time. Of course, what works for me may not necessarily work for you. Everyone has different things that make them feel like they're at home, but there are a few simple guidelines you can follow when creating a self-care routine.
Move Your Body
Your body holds onto a lot of emotional and physical stress. Moving it around not only helps you get healthy physically, it can also help you psychologically by relieving stress and releasing endorphins. You can start off by doing some of these hip-opening stretches (All my yogis out there know just how much we can hold in our hips!)
Music
For many people music is like therapy. Find music that inspires you, makes you get up and move and lifts your spirits. I'm currently digging this song by Jai-Jaddeesh. It's beautiful, meditative, lifts my spirits and by the end makes me want to get up and dance.
Surround Yourself with Positivity
I love watching lectures by some of my favorite speakers. Whether it's Marianne Williamson riffing on A Course in Miracles or a kick-ass TED talk I can't get enough of all the positive stuff out on the web. The more I watch the more I learn. The more I learn the more I can share with you all.
Be of Service
Nothing gets you in a good mood quite like helping other people. Find out where you can volunteer or how you can use your skills to serve others.
Quiet Time and Reflection
Sometimes we need to just sit still. We need to cleanse our minds and recharge. Try meditation, journaling, visualization or yoga. All are great options for getting the much needed reflecting time you need and deserve.
Sleep!
How many times do we give up sleep for work or some other activity? Even with everything I have going on I RARELY give up my sleep! Quite frankly I'm a hot mess if I don't get my Z's.
However you choose to manifest your self-care routine make sure to schedule it into your daily or weekly activities. Resting and recharging is just as (if not more) important that checking off all that stuff on your to-do list!
How do you relax and recharge? Share in the comments below!