Last weekend I crossed something else off my bucket list and participated in a 5K. Not just any 5K though – probably the most ridiculously fun 5K around – The Glow Run. As in, this race was glow in the dark – on Miami Beach. Pure. Awesome.
Proceeds from the race went to ING's Run for Something Better which helps to fight childhood obesity by making fitness opportunities available in schools and introducing kids to the benefits of physical fitness.
(Basically, not only does my bank provide no fees and more bang for my buck, they are also very philanthropic. If you guys haven't ditched your big bank yet you need to get on it.)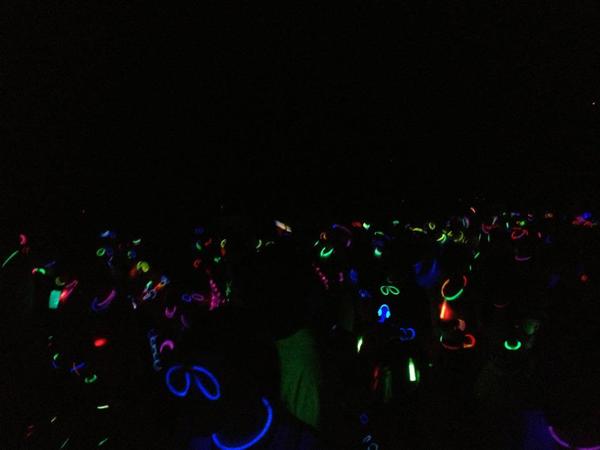 Look at all the glowing people!
While participating in the race I noticed some serious correlations between running a 5k and life after college. Bear with me here as I explain.
You may not know what you've gotten yourself into.
A lot of people, like myself, joined this 5k for fun without really knowing what a 5k entails. For those of you who don't know a 5k is approximately 3.1 miles. I scoff at the thought of walking this, after all I am pretty fit and love to exercise. But running 3 miles? Yeah, different story entirely.
Most people started off really strong and fast because they were all hyped up and excited, much like many of us do upon graduating from college and entering adulthood. Then, after a while of moving fast many of them reach a plateau. They realize they've bitten more than they can chew. By that last mile they start to wonder if there is ever an end in sight, much like what those of us experiencing a Quarter Life Crisis feel.
Seriously, is the damn thing ever going to end? Are we ever going to have this shit figured out?
You may need to pace yourself – and that's okay!
Upon noticing that you're moving way to fast and are becoming completely overwhelmed you have one of two options: push through and burn out or pace yourself. With a 5K and in adulthood, the latter seems to be the most viable option. At the end we need to do what is best for us, and if that means taking it slow then that's what we need to do.
Everyone has a different pace and a different path, and that is completely okay!
(My friend and I pretty much walked the entire race haha).
You have to enjoy the ride.
Since my friends and I took the time to enjoy the stroll we were able to really take in our surrounsings. We passed by a beautiful wedding and were able to enjoy the vibrance that is South Beach, all while enjoying the beautiful South Florida weather. We even made new friends along the way!
Life is very similar. You have to stop and smell the roses every once in a while! Always enjoy the ride
The end isn't really the end. Thank God.
Upon finishing the race we were greeted by granola bars, water, a stage, dancers, music and FREE BEER! You see the 5K didn't end once you crossed the finish line, there was an entire party going on! We got to enjoy the awesomeness of Ocean Drive, take in the smells of the beach and get to dance around with all the other participants.
Post-grad life is similar in the sense that it doesn't really end. You move from one goal, accomplishment or milestone to another. It's all one big journey to be enjoyed!  The day you stop enjoying yourself, working toward your goals or bettering yourself is the day you should just throw in the towel.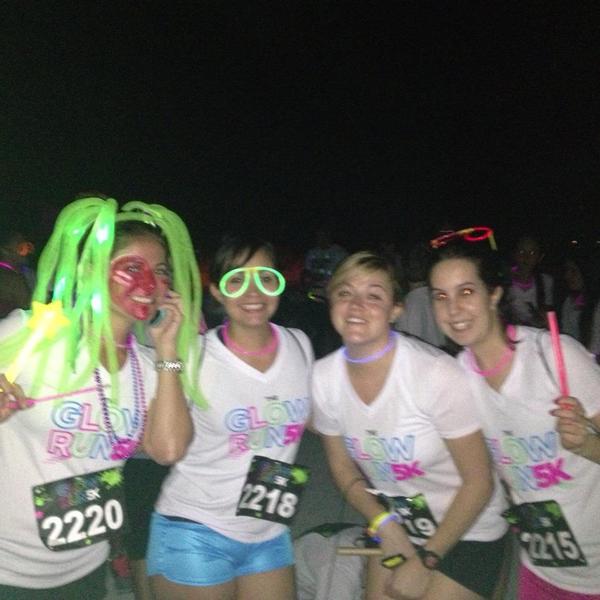 Post-race photo! Getting ready to glow!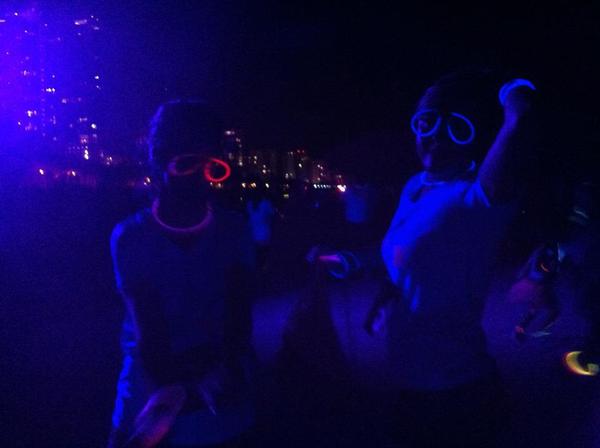 Enjoying ourselves in the Glow Zones along the way! Beautiful Miami Beach is in the background!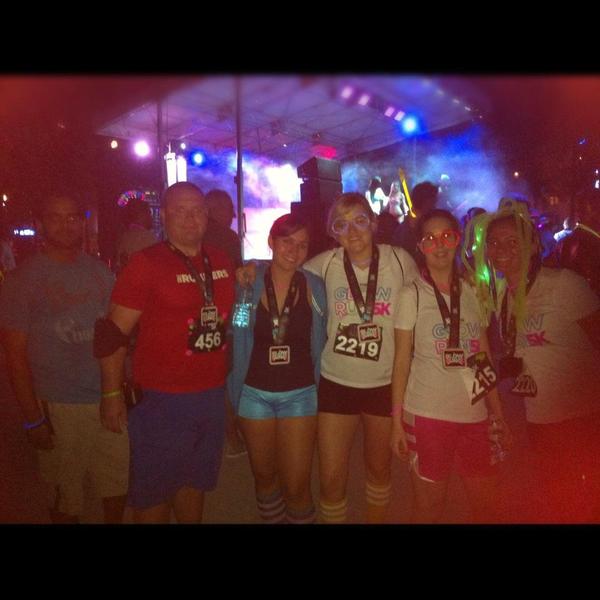 We did it! Finished the race!
And, just so you all really get to see how much fun this was, I was able to film the beginning of the race for you all! Everyone should add a 5K to their list of 2013 resolutions!