Although I am a total Mint fan girl I've been majorly slacking in that department. Actually, while I'm still sticking to my savings plan, and I've got my ImpulseSave up and running, it's safe to say I've been slacking in the money department period (thank you Holiday shopping). That's why I was ecstatic to stumble upon The Mint Manual by Tim Murphy.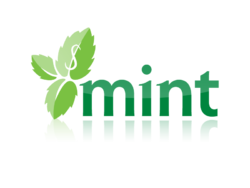 (Tim Murphy may sound familiar to some of you guys. He's the genius behind ApplyMate, a free tool that helps you keep track of job applications. It's a very spiffy tool I'll definitely be using to make my next career moves.)
Most of you may already have Mint accounts, but do you really know how to use it? Like, do you know about all the cool features that are available to you like bill reminders, transaction categories and apps? Seriously, have you even taken the time to get into the nitty gritty of Mint?
Probably not. And if that's case don't worry, I hadn't either in the two years of having an account.
That's why The Mint Manual is so helpful. It teaches you the ins and outs of everything Mint – from the website to the mobile apps.
Below you'll find some of my favorite parts of the eguide:
Synchronization
While many big time banks offer online portfolios where you can sync all of your accounts, none of them are as fluid or as easy to use as Mint. (Believe me I ended up trying my hand at a couple with the bank switches earlier this year.)
The one thing that made me fall in love with Mint back in 2010 was the ability to see all of my accounts in one place. I've got my checking, savings, credit cards, Roth IRA, brokerage and so forth in one easy to use overview when I log in. For those of you have have student or car loans, you can add those in there as well.
This is really awesome because you're probably using more than one institution for your financial stuff. For instance, I have my checking and savings with ING Direct but I have my Roth IRA with T. Rowe Price. Being able to see all of my accounts updated in one place is a huge time saver when I'm trying to figure out where I stand financially.
Granted, this is the easy part. All of the stuff Murphy talks about in his guide is what will really make your jaw drop at how amazing Mint really is as a financial tool. Below you'll find some of my favorite parts of the guide that truly helped me organize and maintain my finances using Mint.
Upcoming Bills
While I was aware of this feature I never actually used it until I read The Mint Manual. Usually I'm pretty good about knowing when bills are due, but it's nice to have an extra reminder.
In addition, Murphy brought up something I hadn't even thought of:
"If you have your account set for ACH withdrawal (automatic bank deduction), an upcoming bill alert, can help prevent those automatic payments from overdrawing your account."
Now that's a way so save you from those nasty bank fees!
Murphy walks you through every step to setting up the bill reminders so that they are right for you. He even goes into tricks to keep in mind – like making sure to periodically sign into Mint in order to ensure that you actually keep receiving email reminders.
Categorization
I'm an organizational freak and as such I remember trying to categorize my Mint transactions nearly a year ago. It was kind of a tedious process so I completely gave up and forgot about it.
Thanks to Murphy's manual I not only categorized ALL of my transactions, I also did it in a very time effective way. He goes into explicit detail on how to categorize, why you should categorize and how to save time doing it.
It's a great way of seeing where your money goes on a daily, weekly and monthly basis. As such it's stellar tool for creating budgets, seeing where you can make necessary spending cuts AND seeing how much you're spending in bank fees.
It's also a great way to see how much is money is actually coming in – for instance, I have separate sub categories for my regular paycheck, commissions or any freelance work. This is particularly handy for those of us who have fluctuation income because of commissions, bonuses or work we do on the side.
Favorite Tip: You can set "rules" for transactions so you don't have to manually categorize reoccurring transactions. For instance, I set up a rule so that anything that says Walgreens, Navarro or CVS is categorized under Health > Pharmacy.  Any transaction that says Prana Yoga is categorized under Yoga so I can track how much I spend on getting my "Om" on.
This was by far the most tedious task for me and was very grateful for The Mint Manual's easy to follow break down of the process.
Budgets
Try as I may I'm pretty awful at sticking to a budget. I know how much my bills are going to be and I do manage to save half of what I make on most months, but I still end up spending more money than I would like.
By following Murphy's guide I was able to create Mint budgets that worked for me. I was also able to organize them according to the necessary categories so Mint would be able to accurately track my budget.
Favorite Tip: There's an "Everything Else" category under the Budgets section. This is all the stuff Mint wasn't sure how to organize according to your budgets. Murphy's guide walks you through how to set this up in a way that you can accurately see whether or not you're sticking to your budget.
Investment Tracking
This is what truly makes Mint stand out from the crowd as other accounting software doesn't even have this option. You can customize your investment performance based on how you want to view it and The Mint Manual teaches you how to do just that.
iPad App
Murphy walks you through the entire Mint iPad App so you get the most out of it. The Mint Manual shows you how to get all the information you'd get on the website by navigating through every detail of the App.
iPhone and Android App
The Mint Manual also goes into how to use the Mint App according to which phone you use. Additionally, it goes into the differences among all of the applications – whether it's web, tablet or phone. It's very handy when you're checking your finances on the go.
Overall The Mint Manual is a fabulous tool for organizing and maintaining your finances with Mint. I suggest taking just one afternoon to sit with this manual and your Mint account. Since Mint is so great about recognizing and categorizing your patterns one afternoon is pretty much all you'll need to customize it for your needs with The Mint Manual. Otherwise it may take you ages without this handy resource.
Best of all The Mint Manual basically pays for itself. At $29 just dodging one of those bank fees already covers the cost of this stellar financial resource.
Click on the banner below to purchase your own copy of this awesome resource! [affiliate link]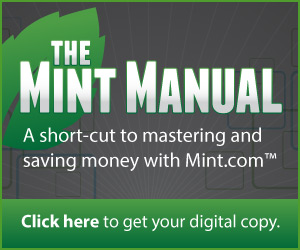 You can also spread the love with this Tweetable:
[tweetable]Just learned how to rock my finances with @Mint by using The Mint Manual! via @amandaabella @applymate [/tweetable]