Happy 2nd Birthday to Grad Meets World!
Two years of entering adulthood, making mistakes, job changes, side hustling, relationships, trying new things, adventures and helping people make positive changes in their own lives.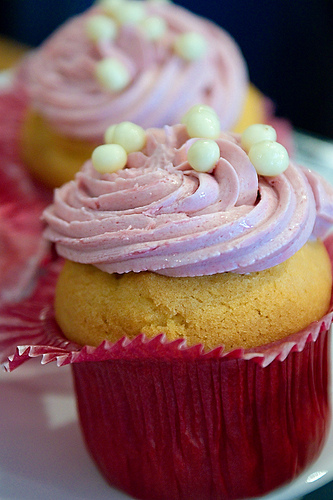 Upon reflection of my blog's birthday, I once again realized that my writing is a direct reflection of what is going on in my own life as I maneuver this roller coaster we call life. I've also noticed that different years have taken on different themes.
The first year focused around getting my external shit together. Finding my first full-time real world job. Figuring out my finances. Working my ass off at a freelance writing side hustle and generally running myself into the ground. It was a very rocky start – as most starts usually are. Not much socializing, getting used to the city again, kissing the ground when I found a full-time job, etc.
2012 was completely different though. I took a step back, revamped the blog and in turn revamped my life. I started focusing more on health and wellness (approaching my yoga birthday too!), the connection between mind and body, making new friends, reconnecting with old ones and just going out there and having a good time again. This has led to great adventures, fun times, a good relationship, starting my life coaching certification and above all learning how to chill out when I really need it.
Granted this has come with many surprises. My job is great but I have to deal with some crazy stuff every once in a while. The job market in South Florida is also still utterly depressing. The relationship was fantastic but brief. The life coaching classes are awesome but sometimes they're hard to juggle with a full-time job, a side hustle and a social life. The family is wonderful but sometimes they drive me up the wall.
But hey, that's life, right? Full of sweetness but with some bumps along the way. As a result, Grad Meets World's second year was all about handling situations as they come our way. It can be summed up as one big lesson:
We may not be able to control what's going on outside of ourselves, but we can control our reaction to it. Whether we come from fear or love is our choice.
In other words, we can choose to hate our exes or forgive them for hurting us. We can choose to loathe our jobs or come from a place of gratitude. We can choose to polarize and create separateness from our peers or we can choose to come from a place of oneness. We can choose to bitch and moan about our health or we can take positive action toward improving it. We can choose to surround ourselves with negativity or we can change our environment. We can choose self-defeating thoughts or we can choose to come from a place of self-love and compassion.
At the end of the day it's all up to us. How we choose to perceive our the situations in our lives will make all the difference in whether we are thriving or merely just surviving.
So what are you choosing today?
Quick GMW Announcements:
Publication Schedule:
I've been consistent with publishing three times a week for months, however, I think it's time to bring it down a notch. Starting this week there will be new blog posts once weekly every Monday. There are a few reasons for this:
1. Quality vs.  Quantity
I really want to provide you guys with quality resources to help you thrive in your daily lives. The current publication schedule doesn't really allow me to do that with everything else I have going on in my life. At the end of the day it's about providing quality, not banging out content a few times a week.
2. GMW is spreading the message offline too!
I've been asked to possibly start preparing a couple of live workshops in my local community for millenial professionals. I am also in the process of partnering up with a fitness trainer for my first ever live event. In order to really serve these people I need time to really focus on providing quality content for the participants.
I've also become involved in a few local groups such as Local Levo, Miami Spirit Junkies and most recently The Daily Muse meet ups. I look forward to really getting involved with these groups in order to help out the professionals in my local community.
3. Building relationships with my clients.
I've got some pretty awesome freelance writing clients and as of late our professional relationships are really flourishing! One of them has even asked me to prepare a webinar for post-college job seekers!
I am also a columnist for a few other websites and need the time to focus on providing quality stuff for them as well.
4. Coaching
I really want to create a powerful space where I can coach future clients on their goals and endeavors. I've made major progress in the certification process but I have still got a very long way to go! With that being said I need to re-prioritize and regroup so that I can really start becoming more and more present during my classes and for my current clients.
What does this mean for the GMW reader?
Well, nothing really. Grad Meets World is definitely still going to be around to help you kick ass, you'll just be getting a once weekly dose from now on.
With that being said GMW is definitely still open to guest posts, suggestions and product reviews. Just shoot me an email if you're interested.
Also, make sure to sign up for the email list so you don't miss a beat! You can also still connect with GMW on the main social media sites. I will, of course, be keeping you guys up to date with happenings around these parts – both online and off.
Here's to another year of post-grad adventures!